Monument to Zigfrīds Anna Meierovics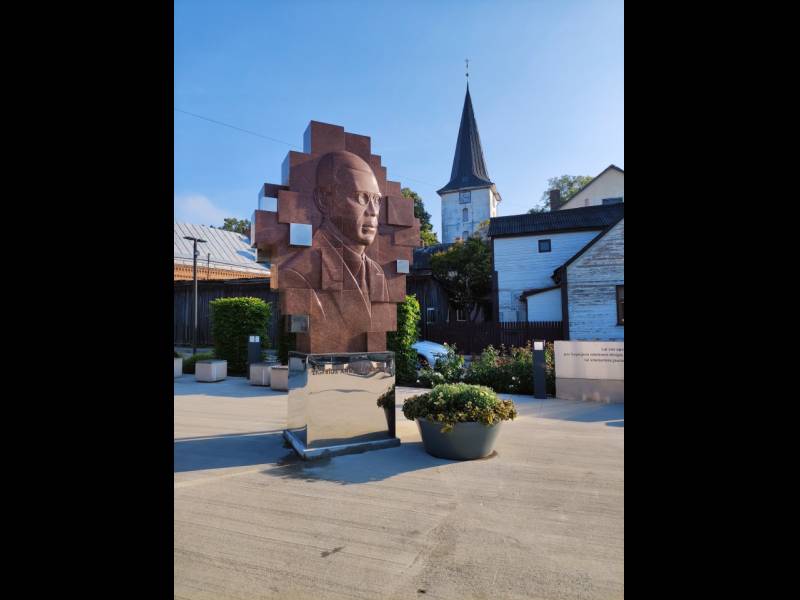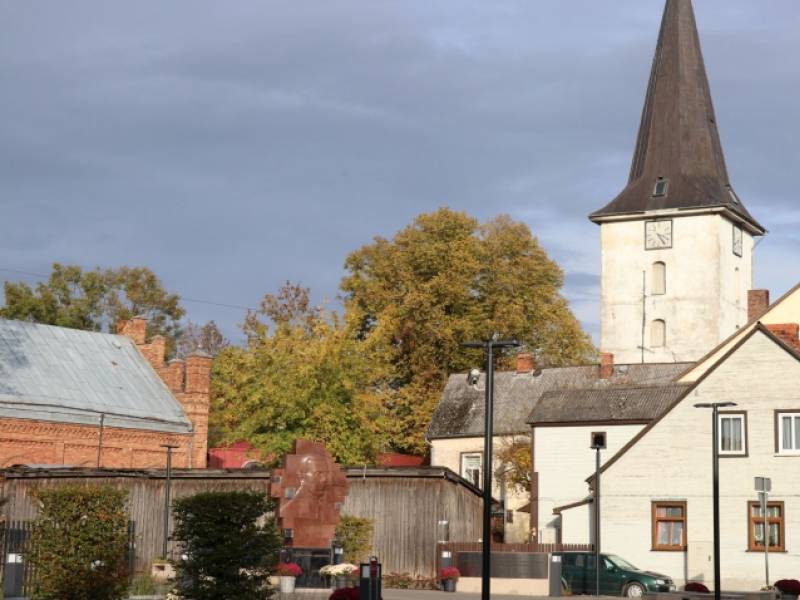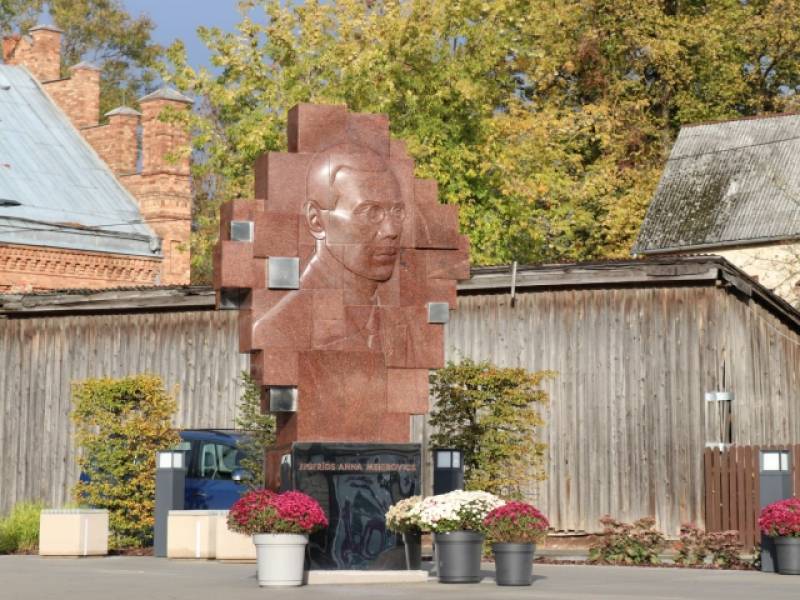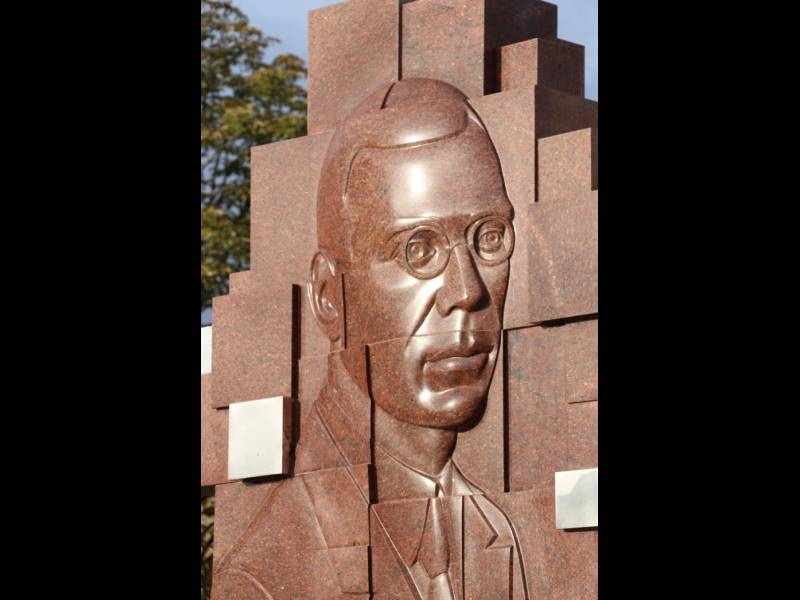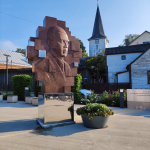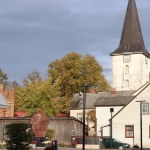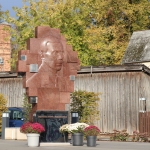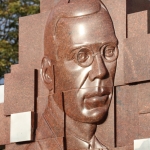 Description
To mark the centenary of the State of Latvia, a monument to Zigfrīds Anna Meierovics was unveiled in the old town of Tukums in November 2018. Its authors are sculptors Zane Elerte, Matīss Kalniņš and the architect Liene Līce.
The monument to Z. A. Meierovics is located in a symbolic place. It is situated in the heart of the old town, in a square that is located near the intersection between Lielā and Jaunā streets near Brīvības Square and the school, which the prominent statesman attended.
Brizule Manor and Rideļi in the vicinity of Tukums is where the roots of our first Minister for Foreign Affairs can be found. Meierovics' childhood was spent in Durbe, Pūre, and Cērkste, and he attended schools in Kabile and Tukums. Throughout the rest of his life, the statesman was a frequent guest in the area of Tukums. On his last trip to Brizule Druķi farm, Z. A. Meierovics died.
The first Minister for Foreign Affairs, a delegate at the Constitutional Assembly and the Prime Minister of the Republic of Latvia several times — these were the offices that Z. A. Meierovics held during the period from 1918 until his death in August 1925.
After the First World War, in Europe torn by contradictions, Z. A. Meierovics achieved something that only a few people believed could be done. In 1918, Latvia was recognised de facto, and in 1921, the next foreign policy achievement followed — Latvia was recognised de jure internationally and accepted to the League of Nations. Z. A. Meierovics lived a short but an unusually noteworthy life. His personality, efforts and contributions for the sake of Latvia confirm values, without which a nation or state could not exist — self-assurance, trust in national ideals and selfless attempts, to embody these ideals.
Contact information

Lielā St. and Jaunā St. crossroads