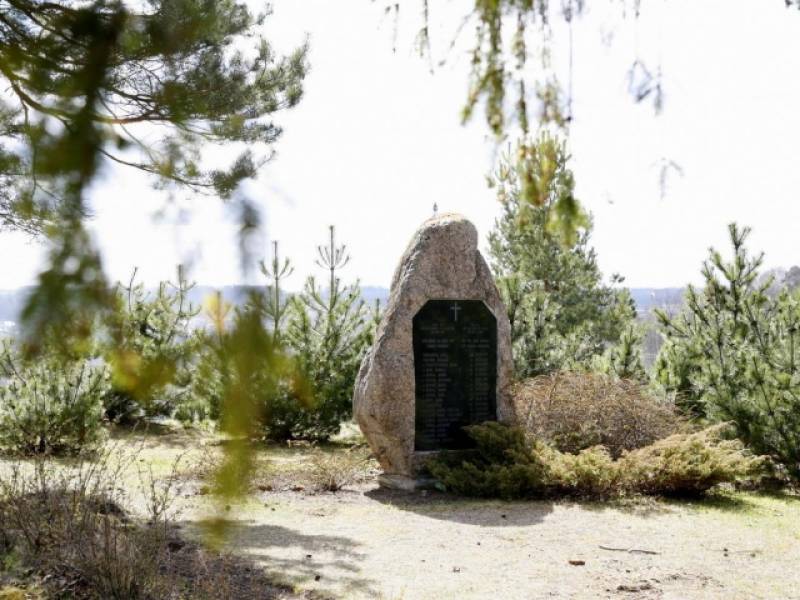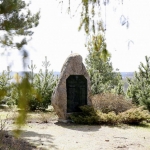 Description
The commemorative plaque to the victims of Bolsheviks is a commemorative site in the Hill Cemetery to honour barons killed in Tukums — the Baltic Landwehr fighters, who in the spring of 1919 died in battles to free Tukums from Bolsheviks. They were killed in Tukums from January until March 1919.
In the initial stage of the Latvian War of Independence in January 1919, military units of the government of P. Stučka occupied most of Kurzeme. Baltic Landwehr Units, which supported the government of K. Ulmanis, only in mid-February 1919 were able to change the situation in Kurzeme. On 13 February, the Landwehr units liberated Kuldīga, but on 24 February, Ventspils was freed.
On 3 March 1919, the united German and Baltic Landwehr (Baltic German, Latvian and Russian Units) forces started an extensive offensive in the Kurzeme front against the Red Army, in which, due to a tactical error, O. Kalpaks perished. One after another, the largest towns were liberated from Bolsheviks: Saldus – on 10 March, Talsi – on 14 March, Tukums – on 15 March, Jelgava – on 18 March.
Exactly 100 years ago, on 15 March, volunteer fighters of the Baltic Landwehr managed to enter Tukums, catch up with and free 108 hostages, who were taken by the Bolsheviks from the Tukums prison and were forced to move on foot towards Riga via Klapkalnciems. Guido von Wahl (1896–1919), a student from Tallinn, a cornet of the 1st escadron of the assault force, died in the battles for Tukums, which took place on 15 March.
On 16 March, 18 victims of the terror of Bolsheviks were interred in a mass grave in the southern part of the Tukums Hill Cemetery and a service was held in the St. Trinity Tukums Lutheran Church led by the priests saved by the Landwehr soldiers Magnus Fleischer (1856–1933) and Rudolf GUrland (1886–1947).
Soon after, Bolsheviks recommenced attacks and returned to the town. Only on 22 March 1919, Landwehr units managed to recapture Tukums. On the day of liberation of the town, 12 volunteers of the Baltic Landwehr died. During the battles for the liberation of Tukums and the rest of the region from Bolsheviks, altogether, 56 Baltic Landwehr volunteers were killed or died later from injuries in infirmaries. In the Hill Cemetery of Tukums, 29 Latvian freedom fighters were interred, while the rest were interred in other cemeteries. Unfortunately, in early 1950-ties, during gravel quarrying operations, the southern part of Tukums Hill Cemetery collapsed and the final resting place of Landwehr soldiers was destroyed, just like the cemetery of German soldiers who died in the First World War and the Baltic Germans killed by the Bolsheviks; these were restored in 2007 with the support united foundations of Kurzeme.
Contact information

Kapu kalns, Revolūcijas St., Tukums